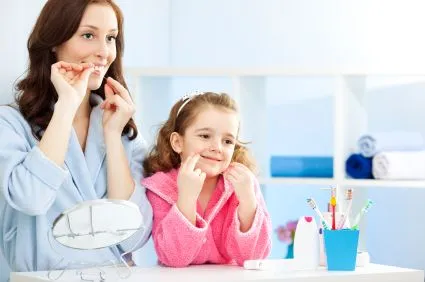 Preventative dental care includes brushing and flossing daily to maintain your oral health in addition the American Dental Association recommends to visit your dentist at least twice a year.
During each check up and cleaning appointment we will perform a soft tissue examination and oral cancer screening. The cleaning and polishing of your teeth will remove the plaque and tartar. X-rays may be recommended to help locate periodontal disease and decay not seen by the naked eye. We will also review proper brushing and flossing and answer any questions you may have regarding your teeth and the health of your gum tissue.
Did you know???
In a recent study from the American Heart Association, in people who have had heart attacks, 78% of the clots found, contained oral pathogens (bacteria from the mouth). Research also suggested up to 50% of heart attacks may be triggered by an infection in the mouth. Gum disease increases the risk for a heart attack by 50%.